Background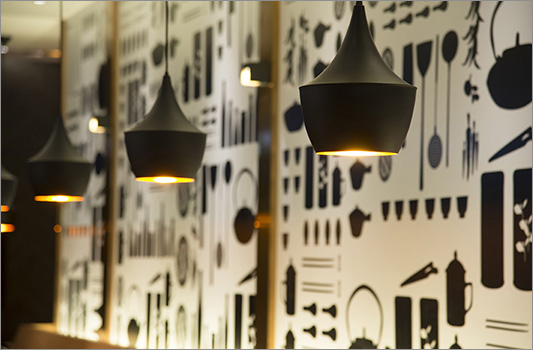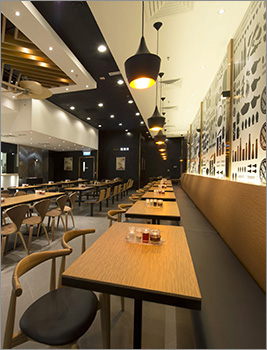 Established in 1999, Super Super Congee & Noodle is a specialty brand created by the Café de Coral Group. The first branch opened in Wong Tai Sin Plaza operating through a fast food model. While specializing in congee and noodles, Super Super also serves many other popular Chinese dishes. Until 2007, Super Super opened in Metro Town located at Tiu Keng Leng MTR station establishing them in the Tseung Kwan O district. Momentum gathered and rapid growth incurred there after rapidly opening 20 more locations between 2007 and 2011.

During the expansion in order to strengthen their brand specialization, Super Super continued to develop an array of congee and noodle creations. Focusing on service along with product quality and selection, their reputation as a congee and noodle specialist was secured. Today, Super Super is Hong Kong's largest congee and noodle chain, famous for her"Noodles with Shrimp Wonton". On the day of it's 15th anniversary (August 28, 2014), she displayed their prominence serving a record average of 1000 bowls per location. In 2011 and 2015 Super Super was awarded "Best-Ever Dining Awards" in the congee and noodle category, which is organized by Weekend Weekly magazine.
Business Philosophy
In recent times it has become more difficult to enjoy a flavourful bowl of congee and noodles. Super Super presents these two traditional dishes in a friendly and cozy atmosphere to attract the new generation customers. As such, Super Super has become a modern and trendy congee and noodle brand in Hong Kong.

Super Super's most important aspect is it's food, the devotion to quality is unmatched, using the finest ingredients and attention to detail while practicing a made-to-order basis to deliver the best quality to customers.

Super Super knows the importance of service, seeking to enhance the customer's dining experience. Utilizing technology such as electronic devices to notify customers when their order is ready to reduce the waiting time and eliminate the need to stand and wait while ensuring that the customer gets their order fresh out of the kitchen. In 2014 Super Super obtained accreditation from Quality Tourism Services for their standard of service excellence.
Location and Environment
Located in popular residential areas all across Hong Kong providing quality food to the city. Super Super offers a comfortable and relaxing environment through spacious booths and warm color tones creating a modern & pleasant ambience.